Pictures from AI Day 2018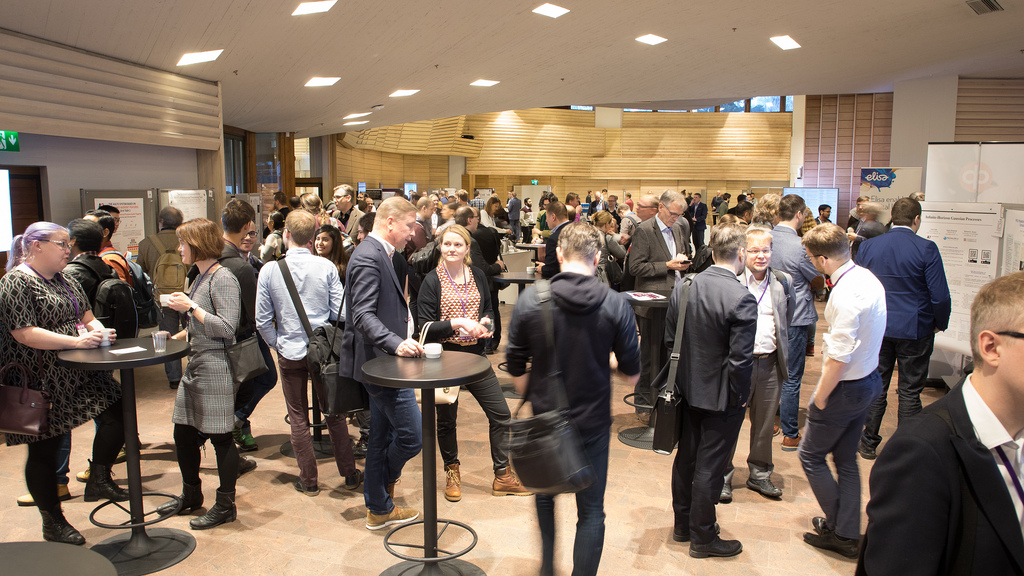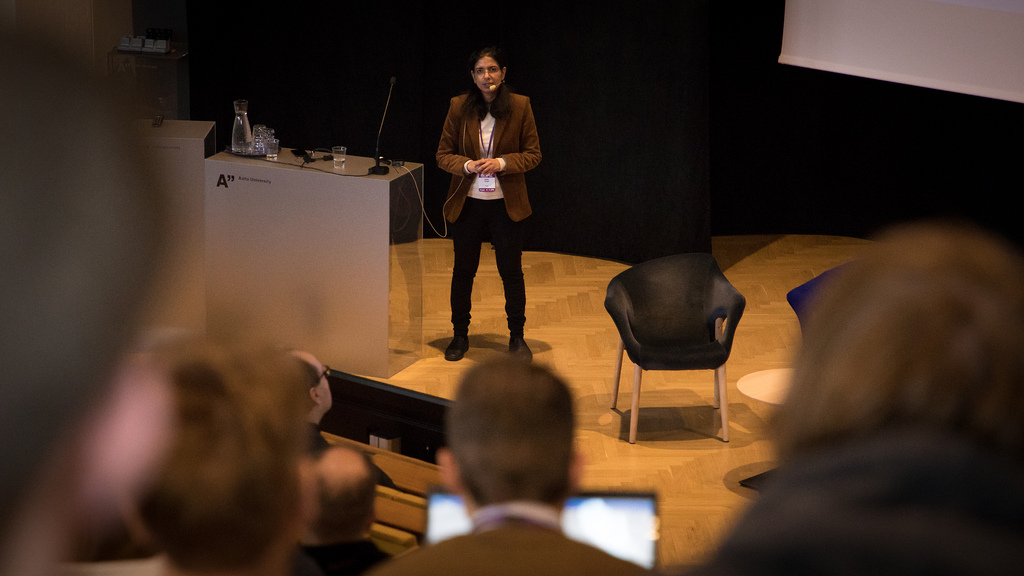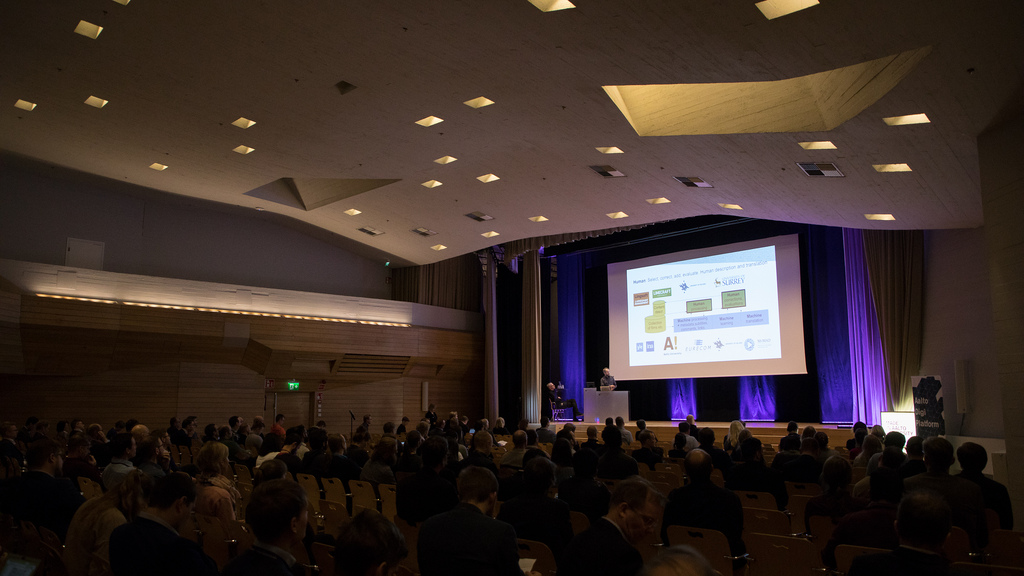 Thank you for joining the event!
AI Day 2018 brings together researchers, companies, students and the public sector involved in the fast-developing field of AI. The event promotes matchmaking, information sharing and cross-border collaboration.
The current, top-level AI research and education in Finland will be displayed during our whole-day event. Introducing the leading trends of AI research, the program includes four plenary sessions on data efficiency; privacy, security and fairness; understandability; and societal impact of AI. Along with the session speakers, the event highlights a wide set of posters, demos and short presentations of the latest AI research in Finland.
Companies
Come and showcase your technology, present your solutions, and research as well as share problems that need solving. Reserve a stand to exhibit your business and research. We offer intriguing matchmaking opportunities—you are welcome to meet with students and researchers, to find new partners, and to discuss how AI is changing the world. Get a head start for your organization and discover new opportunities for your business!
Academics
Present your results and network with potential partners from both private and public sectors. We offer academic contributors an opportunity to showcase your research as posters, demos and short presentations. The registration period for academic contributions has now ended.
AI Day program


08:00–09:00 Registration & coffee
09:00–09:45 Opening
10:00–11:30 Scientific sessions 1 & 2 (Two parallel tracks)

11:30–13:00 Lunch & Demos & Networking

13:00–14:30 Scientific sessions 3 & 4 (Two parallel tracks)
14:30–15:00 Coffee & Demos & Networking
15:00–16:30 Scientific & business pitches
16:30–17:30 Aalto DigiPlatform Networking Happy Hour


Conference venue
AI Day is organised in Dipoli (Otakaari 24), in Otaniemi campus of Aalto University. See the link below to learn how to arrive to the campus and find Dipoli.
Conjoined program
The activities below are organized in collaboration with AI Day 2018. We recommend you to consider these opportunities.

Ethics challenge
Finland's Artificial Intelligence Programme's Ethics challenge invites enterprises to join in the ethical use of artificial intelligence.
The use of artificial intelligence in enterprises is increasing fast. At the same time, new kinds of ethical questions have emerged.
Already many companies have joined the AI Ethics challenge. However, much more are needed to reach the year end goal of 300 companies. FCAI is a supporting the AI Ethics challenge and is inviting all enterprises participating AI Day to join the movement!
AI Diploma
Diploma in Artificial Intelligence gives you in-depth understanding of the topic and helps you to understand and apply contemporary AI technologies.
The program utilizes the experts in the field and it is a joint effort of Aalto PRO, University of Helsinki HY+ and Finnish Center for Artificial Intelligence FCAI.
EIT Digital Innovation Day
EIT Digital Innovation Day takes place on the preceding day 11.12.2018 in Dipoli. You can learn from inspiring keynotes, latest showcases and connect to the leading actors in digitalisation in Finland and Europe around the 2018 theme Smart Cities.
For more information, please visit the event website.